Past ITFS Workshops and Master Classes
Some workshops previously hosted at In the Flow Studios location in 2019: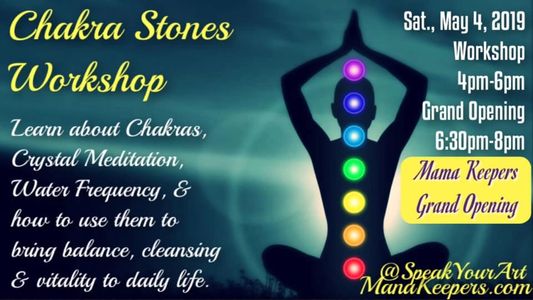 Chakra Stones Basic Workshop
My Chakra Stones Workshop was developed to educate participants about the seven major chakras in the human body as well as to further develop their knowledge and understanding of the chakras' workings in relation to physical health, emotional well-being and consciousness. Participants will also learn about special stones that complement mediation and balance the energy centers of the body. They will learn about the importance of breath and of water in relation to vitality of body and spirit.
Through my 25 years of training and study in multiple disciplines and arts I have created my signature Chakra Stones Healing and Cleansing set. My set consists of 11 stones and 9 placements. The numbers 11 and 9 are important in helping to create an optimum energetic field for cleansing and detoxifying both the physical body and the energy body. Each stone resonates to a specific vibrational field and interacts with the subtle energies of our chakras and energy system. I will guide practitioners through a simple yet powerful meditation using the stones to release stress and to gently begin bringing the chakra system into balance.
Chakra is a Sanskrit word that translates as wheel or disc. A chakra is a center of activity that receives, assimilates, and expresses life force energy. The chakras are like spinning spheres of bioenergetic activity emanating from the major nerve ganglia branching forward from the spinal column. Six of these wheels are located in a column of energy that spans from the base of the spine to the middle of the forehead. The seventh is beyond the physical region above the head. Each chakra in your spinal column is believed to influence or even govern bodily functions near its region of the spine.
Eastern based medicines, religions, martial arts and philosophies all recognize the existence of electromagnetic fields throughout the human body. For thousands of years Eastern cultures have incorporated their knowledge of the workings of the energy "centers" or Chakras and the energy "rivers" or Meridians in the human body into health, healing, martial and consciousness expansion practices. Some of the practices that have become popular in West are Acupressure, Acupuncture, Reiki, Yoga, Tai Chi, Qigong, Aikido, and Meditation. (Use this link to connect with "Fee Guided Meditations" - UCLA Mindful Awareness Research Center.)
Water is an essential component for life as we know it. Our bodies are comprised of more than 70% water. Humans can survive only a few days without water yet can survive a month or more without food. Water powers our bodies, from the elasticity of our myofascia (cognitive tissue) to the ability to process thoughts coherently, it literally is our life's blood. The quality of the water we drink will affect the quality of our health and consciousness. Participants will learn how to elevate the vibration of the water they drink and use daily. Use this link for more information on the importance of the quality of the water we drink.
Participants will receive a 55 page ebook with in-depth information regarding all the topics discussed in the workshop.
Balisong Workshop
Balisong seminar
The "Balisong" or "Butterfly knife" is a very unique knife that was created in the Philippines. In this class students will learn everything they need to know about caring for and practicing balisong.. as well as learning about blade awareness and blade safety. You can bring your own practice/trainer blade, or purchase one from In the flow Studios for $15. I will be sharing different information and techniques that I have learned with the balisong. I will also be teaching basic knife defense and basic knife skills. This is a great opportunity for both new AND old weapon users alike. Come learn about knife and balisong tricks while having fun!
Hope to see you there!
To learn more about Kadante, Hip Hop Martial Arts® and Urb Monk© please use this link:
HIPHOPMARTIALARTS,COM
Young Adult & College Prep Safety Workshop
This workshop is designed for young adults ages 16 and older. It's perfect safety prep for those going off to college and those planning on becoming more independent. Personal Safety and crime prevention are crucial components in successfully learning to be self-reliant.
As our kids grow into adults they become more independent and will find themselves in situations unsupervised by their parents and/or trusted adults. This is a natural and healthy process of growth and maturity. While we want to encourage young adults to become more independent we also want to help them learn how to handle potentially dangerous situations. We will share strategies on crime prevention and ways to effectively troubleshoot unforeseen challenges. It's important for young adults to be aware of their surroundings and know that there are people they will encounter that don't always have good intentions.
We will have expert guest speakers in multiple areas of personal safety and crime prevention. We will offer hands-on simple and effective self-defense techniques as well as situational examples and responses. Our workbook and ebook give our students and their parents an opportunity to review topics and continue to practice at home/school.
Some of the topics we will cover:
•Social Media & Geo Tags
•Hands-on self defense techniques
•Crime Prevention - what to be on the look out for
•Opportunistic Crime Prevention
•Social Situations & potentially unhealthy/dangerous environments
•Preparedness: Emergency and Safety
•Resources in health and safety
•Emotional Challenges and where to turn
•Drugs/Alcohol and their impact on judgement and decision making
Parents are encouraged to participate if students are younger than 18 years of age.
Date: May 25, 2019
Time: 3pm - 6pm
Location: In the Flow Studios - 11951 Valley View St. Garden Grove, CA
Roland's Martial Flow presents Empty-Hand Workshop
Empty Hand Workshop by Roland's Martial Flow
In the Flow Studios is proud to host Grand Master Roland Ferrer's Empty Hand Workshop. GM Roland has more than 45 years of martial arts experience. He's trained with some of the greatest martial arts masters of our time in various arts. He will share his extensive knowledge of empty hand offensive and defensive techniques, practical application and drill. GM Roland has adapted his presentation to benefit beginners to advanced levels.
● Blending combative angles from long range to medium range to close quarter
- Long Range: Kicking
- Medium Range: Punching, striking, sweeps and takedowns
- Close Quarter Range: Elbows, knees and head
● Defending the Ranges
- Long Range: Bats, sticks, kicks
- Medium Range: Knives, punches, strikes
- Close Quarter Range: Elbows and Knees
Date: 8/24/2019
Time: 4pm - 7pm
Location: In the Flow Studios - 11951 Valley View St. Garden Grove, CA
Admission Pre-sale: $100.00
Admission at the door: $125.00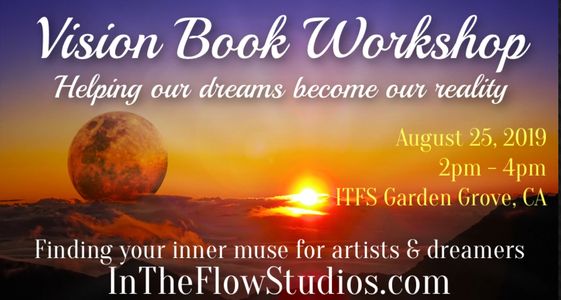 Vision Book Workshop
Helping our dreams become our reality...
Our Vision Book Workshop focuses on sharing age old wisdom forgotten by many in our modern age. This workshop is designed to help each participant gain a deeper understanding of the subconscious mind and it's (subconscious) effects in our physical reality. Participants will learn fun, simple and practical applications to work with their subconscious minds. By using this new understanding participants will create a personal vision book to use as a tool and a guide in manifesting their dreams and uncovering their talents.
This workshop is open to the general public and all are welcomed but we highly encourage artists, dreamers, entrepreneurs and idealists to attend. These techniques and lessons are especially helpful to those that work through inspiration. Participants develop easy and enjoyable ways to feed their inner muse daily.
For thousands of years great spiritual cultures understood the importance of our connection and communication with the subconscious mind. This knowledge and understanding was passed down through verbal history. Most of those practices have been forgotten but some have survived. The ancient Hawaiians used some of these practices to harvest Mana (Divine Life Force Energy). They used Mana not only to enrich their bodies and spirits but as a sacred breath to feed their dreams and bring them into reality. The Australian Aboriginal cultures used Dream Time as a way to communicate with the heavens. Through understanding the meanings of their dreams they were able to predict and avoid dangers as well as bring the dream world into the waking. Tibetan Buddhist monks practice Lucid Dreaming as a way to understand the subconscious mind in multiple realms of reality.
In contemporary society we also have great minds that have taught us the importance of the subconscious mind in how we live and perceive our realities. Swiss psychiatrist and psychoanalyst, Carl Jung spoke of the subconscious mind's power to manifest in our daily lives. Albert Einstein said "The world as we have created it is a process of our thinking. It cannot be changed without changing our thinking" and "Your imagination is your preview of life's coming attractions." The imagination is a product of our subconscious. Joseph Campbell is known for many great things, not the least of which is the philosophy of "Following Your Bliss". By following your bliss you are reflecting the unique talents that lie within.
Our subconscious is the key to getting in touch with our deepest dreams and latent talents. This workshop shares easy and effective tools to re-connect with the inner-child or sub-conscious mind. Through forging a healthy relationship with the subconscious, participants are able to co-create their realities and manifest their Divine talents.
Participants will revive a free Vision Book Workshop ebook.
Date: Sun. 8/25/19
Time: 2pm - 4pm
Location: In the Flow Studios
11951 Valley View St.
Garden Grove, CA
Class size is limited so please register now to ensure your space.
BALISONG 1 & 2 WORKSHOPS
About the Balisong Workshops
Kadante's Balisong workshops are some of the most popular hosted by In the Flow Studios. Kadante's designs his workshops in an easy to follow format perfect for novice to advanced practitioners.
Balisong 1 Workshop: Beginning tricks, techniques, exercises and basic knife defense. Open to all levels - teen to adult.
Balisong 2 Workshop: Intermediate tricks, techniques, exercises and knife defense. Open to teen and adult only.
Date: Sat., Oct. 5, 2019
Balisong 1: 5:30pm - 7:00pm
- 30 minute break -
Balisong 2: 7:30pm - 9:00pm
Location: In the Flow Studios 11951 Valley View St., Garden Grove CA
If you purchase a balisong trainer it will be waiting for you then you attend the workshop. You may also pickup your balisong anytime (during ITFS business hours) before the workshop at In the Flow Studios.
Presented and taught by Kadante Ferrer, founder of Hip Hop Martial Arts® and Urb Monk©, lead instructor of PaaMano Eskrima® and Kadan Martial Arts®
To learn more about Kadante, Hip Hop Martial Arts® and Urb Monk© please use this link: HIPHOPMARTIALARTS,COM
PaaMano Eskrima Weekend
GM Roland Ferrer heads a weekend filled with Filipino Martial Arts with special guest FMA experts Kadante and Roland H. Ferrer.
We will cover:
Single Stick: Basic, Intermediate and Advanced
Double Stick: Basic, Intermediate and Advanced
Daga: Basic, Intermediate and Advanced
Empty-hand: Basic, Intermediate and Advanced
Balisong: Basic, Intermediate and Advanced
We will host special FMA demonstrations and tribute to the Filipino ancestors performances by PaaMano Eskrima Performing Art and other special guest performers
Thank you for visiting. May inspiration overflow throughout all of your creative processes.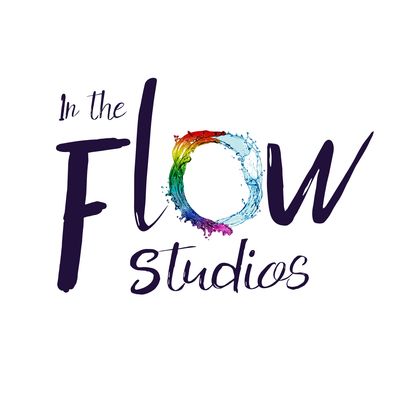 Contact Info for In the Flow Studios
Website: http://intheflowstudios.com
Facebook: @InTheFlowStudios
Instagram: @InTheFlowStudios
In the Flow Studios:
The Perfect Source of Art Through Inspiration."
Aurora's "Speak Your Art Blog Hub" combines posts from seven of her other blogs, her books, her projects and her poetry: In the Flow Studios Arts, In the Flow Studios Body, I Love Shelter Dogs, Mana Keepers, PaaMano Eskrima & Performing Arts, Self-Actualization thru Women's Empowerment and Speak Your Art Poetry. It brings her organizations together and offers her readers an easier way to follow new posts in one convenient location.
POI